Dyno Test Cell / Rolling Road
PRICES
Free Before and After Pulls are included with our Custom Remaps
Regular Prices
2WD - 2 Dyno Pulls
Additional Pulls
4WD - 2 Dyno Pulls
Additional Pulls
Dyno Day Prices
2WD - 2 Dyno Pulls
2WD - Additional Pulls
4WD - 2 Dyno Pulls
Additional Pulls
Non-VAG or BMW Vehicles may incur an additional charge of £50 + VAT
Dyno Cell Hire
Half Day (4hrs) - (8am - 12pm) / (1pm - 5pm)
Full Day (8hrs)- (8am - 5pm - 1 hour dinner)
Operator (per Hour)
THE CELL
Here at Darkside Developments we have spent many hours meticulously planning to create a Dyno Cell that would meet all of our exacting specifications. Our new purpose built Dyno Cell is separate to the rest of our main unit allowing us to specify the building construction to maintain low external noise levels. A car at 150mph producing 120dB internally will measure 75dB directly outside the cell. At our boundary the noise is no greater than surrounding levels, our neighbours don't even know we are testing.
The building itself along with the cooling and extraction equipment inside now allows us to closely replicate real driving conditions inside a soundproof and temperature controlled environment that is comfortable for the operator and everyone close by.
THE FANS
Our new Cooling and Extraction System has been specifically designed for our new Dyno Cell with the intention of providing the best possible representation of real driving conditions as well as being able to cope with some of the heaviest smoking diesels that we see quite often! We can continuously test 800HP+ cars without overheating of not only the engine but the tyres, exhaust or other ancillaries, which is often overlooked when building a cell. Here are some Technical Specifications:
400 air changes per hour which equates to 47200 cubic metres/hour or 13.1cubic metres/sec.
Two x 22kW 25,000m3/H intake and extraction fans
Large cooling fan outlet with 50+MPH exit speed
7.5kw 5000m3/H Exhaust extract fan
Twin-bank filtered exhaust gas extraction system with 450 degree flexible hose assembly, custom made nozzles and stands
Additional unfiltered extraction hose for external wastegate etc.
Supplementary fans for oil coolers or rear engined vehicles
We have specified a complex control system that allows the use of a wireless remote to activate and vary the fan speed whilst in the vehicle. The control system also maintains a super accurate 2 millibar negative pressure using a pressure differential sensor with PID controller that will ensure perfectly clean air is present in the cell at all times without affecting engine performance or dyno results.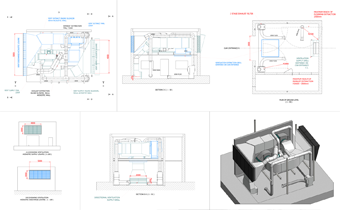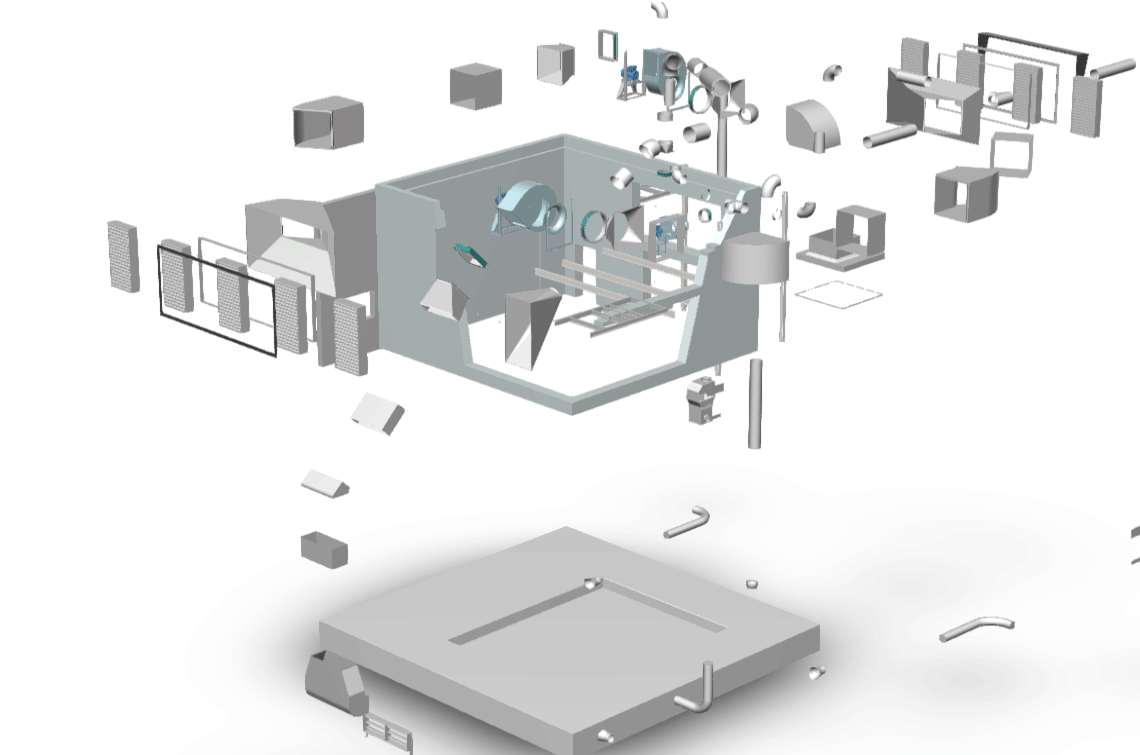 THE DYNO
Inside the Dyno Cell we have installed our Dyno Dynamics AWD 450DS Digital chassis dyno.
We have specifically chosen the Dyno Dynamics purely because of its accuracy, reliability and repeatability. The latest digital control system means that once the car is being run, the operator cannot influence the results of the dyno run. This means our customers can be assured of the integrity of the results we produce. We pride ourselves in saying we won't ever give out inflated figures.
The dyno itself is capable of handling a total of 2400BHP, axle torque up to 9220ft/lb and a Max speed of 155mph.
Vehicles we can tune on our Dyno Dynamics AWD dyno:
Front Wheel Drive vehicles
Rear Wheel Drive vehicles
4WD/AWD Vehicles
Haldex (or similar) Equipped Quattro / 4 Motion Vehicles
Motorcycles