ECU Tuning

All of our maps are completely custom and created in our own workshop, this means we can tailor each map to your vehicle and personal requirements. We do not do 'generic remaps' or run a 'flash and forget' service as we want to spend an appropriate amount of time ensuring the tune is as good as it can be. This obviously comes at a slightly higher price than some companies but as with anything, you get what you pay for! We have a very simple pricing structure for our tuning services, these are outlined further down the page.
As we specialise in only VW, Audi, Seat and Skoda Diesel models, unlike other tuners, we have an in depth knowledge of the software AND hardware modifications required to get the most out of your vehicle. This also means we can be certain all your hardware is functioning correctly before starting to tune, something often overlooked by generic tuners.


We regularly have customers travelling from all around England, Scotland, Ireland, Wales as well as other European counties for our tuning expertise. An additional advantage for the customer is that we carry virtually all replacement parts in stock that may be needed, from general service parts to full turbo kits.

Every car we do responds differently to various adjustments made when tuning, this is why each car will read slightly different power even if they have the same engine and specifications. The differences in power can vary dependant on the engines health and condition of the turbo etc. Our live tuning emulator allows us to make changes to the ECU's firmware in real time, meaning we can create the best possible tune without taking the car beyond its safe limits.


Hard Cut Limiter
A hard cut limiter is exactly that, we reprogram the cars ECU to cut the fuelling at a set RPM making the revs bounce off the limiter effectively like a Petrol Engine. See our video of a car with our hard cut limiter programmed into the ECU Software. The sound of the hardcut can vary depending on the Engine, Turbo and Exhaust.


Launch Control
To get the perfect set off we are able to reprogram certain ECU's to a set RPM limit when stationary or at low speeds (usually <5mph). When set at the correct RPM limit the car will have a perfect balance of power and grip to get a quick set off without spinning up the wheels too much. See our video of a car with launch control.


Hot Start Issue
Some Engines struggle to start when they are hot. A lot of people try multiple solutions to fix the problem changing injectors, seals, batteries etc. with no luck. Usually all can be fixed by changing the ECU Software.
---
All tuning prices below are given as a guide line prices may vary depending on your ECU Type and Modifications
MINOR MODIFICATIONS
ECU Tuning for STOCK HARDWARE or MINOR MODIFICATIONS (Exhausts, Intercoolers, Air Filters etc.)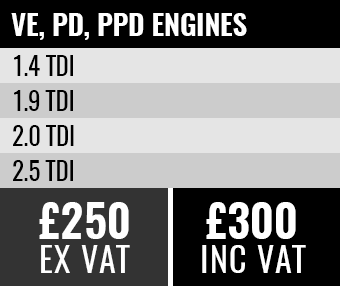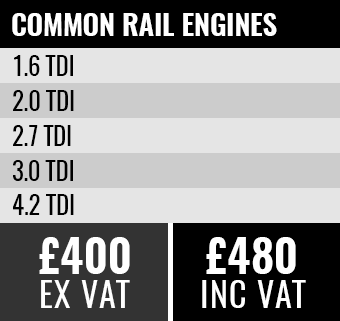 ---
TURBO UPGRADES
Custom ECU Tuning for vehicles fitted with a Turbo Upgrade retaining Stock Injectors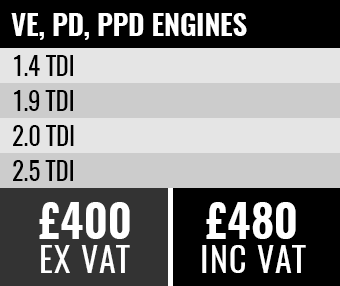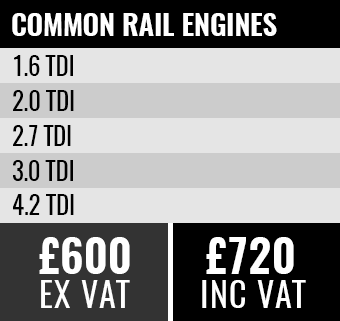 ---
INJECTOR UPGRADES
Custom ECU Tuning for vehicles fitted with Large Injectors / Nozzles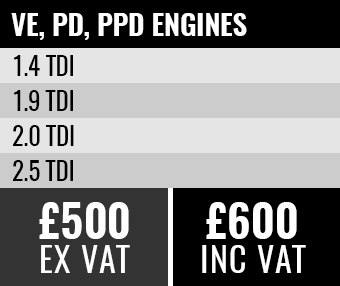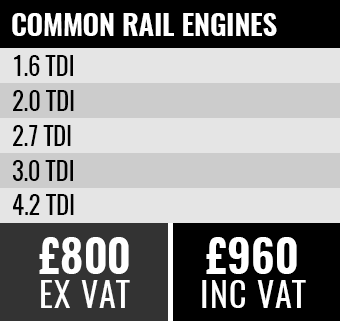 ---
BESPOKE TUNING
For more complex jobs we offer a bespoke tuning service. These cannot be charged by a set price and will be charged £80 + VAT per hour.
---
ADDITIONAL SERVICES

---
IMITATION PARTS
Due to the increasing number of individuals copying parts manufactured by Darkside Developments, customers who purchase imitation parts from other suppliers will be refused any assistance in fitting, software or technical help. This means we WILL NOT tune any vehicles with parts sold by these suppliers.
If you are considering purchasing parts from these copycats, please consider that we will not be able to work on your vehicle.

*All manifolds will now be sent out with the Darkside Tag to prove authenticity.



If you are interested in our tuning services or unsure which tune you require, please CONTACT US.