T5.1 2.0 Common Rail
VW Transporters make up a high percentage of the vehicles we deal with. We tune many 2.0 TDI CR 84 / 102 / 140 bhp models. All of these models have pretty much the same hardware and are capable of similar results, however the limiting factor on the 84 / 102 variants is the 5 speed gearbox.
From prior testing we have found the 02Z 5 speed gearbox is not much use over 200bhp / 330lb/ft on these vehicles. This is providing you can find a clutch and flywheel to handle the power.
The standard 228mm clutch and dual mass flywheel are usually good up to around 170bhp / 300lb/ft.
We do have this single mass flywheel conversion kit available, however most users prefer minimal noise and vibration so choose to cap power and torque and retain the stock dual mass set up.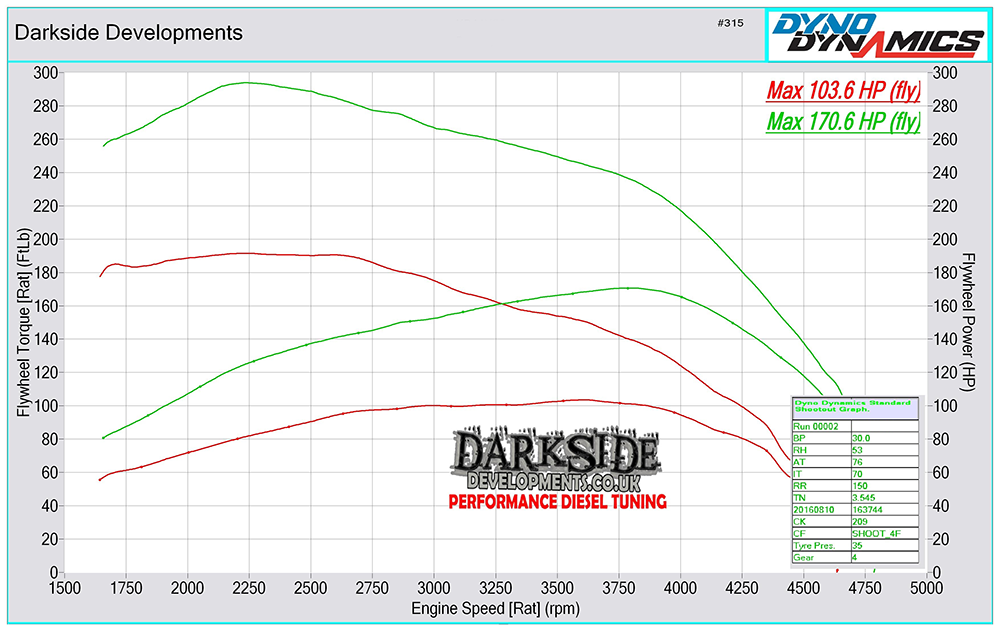 As well as power / torque limitations, the 02Z 5 speed is also prone to bearing failures. Rebuild kits can be purchased relatively cheap however labour to remove and rebuild the gearbox is not cheap!
For anyone looking to reliably run 200bhp or more a 6 speed conversion is the only option:
The Conversion
The 0A5 - 6 speed box can be sourced from the T5.1 - 2.0 TDI 136, 140 or 182 models.
Vehicles with engine codes;
CAAE / CCHB 136, CAAC / CCHA 140, CFCA 182
0A5 Gearbox Sub Code;
KUP, MKB, MQX, PAP, PAT, PAU, PAV, NTF
Due to the high demand and minimal availability they command a high price.
The gearbox alone is usually around £1000. We usually recommend budgeting ~£3000 for gearbox, parts, clutch, flywheel and installation.
You will also need to consider the following parts when carrying out the conversion:
Other Parts Needed:
Starter Motor - 02M911024X
Right Shaft - 7E0407272T
Left Shaft - 7H0407271AS
Linkage Mount - 7H0711781F
Linkage Cables - 7H2711877AH
6 Speed Gear Knob Badge - 7H0711144C
Left Gearbox Mount - 7H0399151H
Front Support Bush - 7H0199848D
Front Support - 7E0199343
Subframe Bolts - N91035202
Clutch Line - 7H2721462D
Bellhousing Bolts
Oil - G 052171A2 - https://www.darksidedevelopments.co.uk/products/genuine-vw-transmission-oil-for-6-speed-manual-02m-02q-g-052-171-a2.html
Estimated time to carry out this conversion is between 7 - 10 hours
T5 1.9 PD
Carrying out this conversion to the 1.9 PD is very similar to the above however the rear engine mount requires modification to allow the driveshaft bearing to be mounted.
We have done several of these conversions now including this 324bhp & 430ft/lbs T5.1 CR102 CAAB:
https://www.darksidedevelopments.co.uk/transporter-t5-1-2-0-16v-cr102-caab/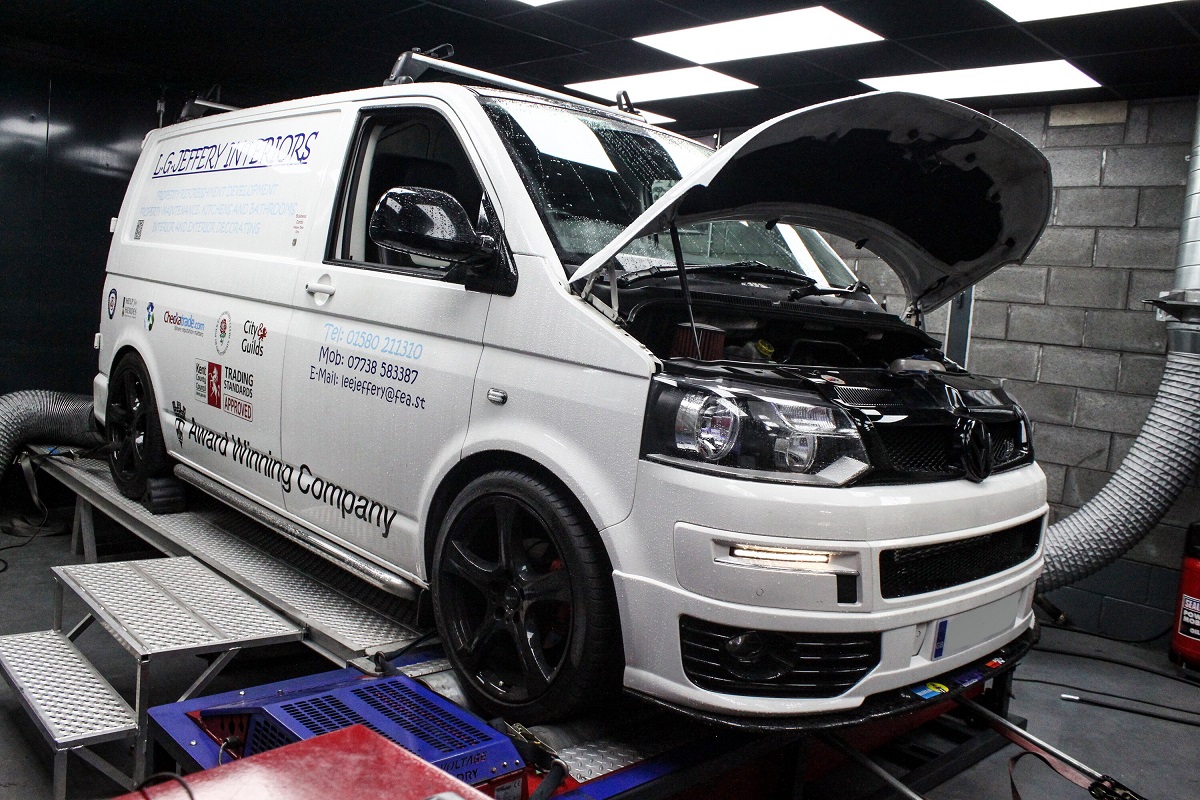 Recent Posts
A BIG transformation... We are now onto part 20 of our A5 Vlog and this time its having a major mak …

It has been a long time coming, we finally managed to get all the photos organised for the build of …

Back on the track... After regaining the full potential of the A5 (Part 18 Blog) we wanted to get i …