Part 5 of our A5 Build
We are now on to the Exhaust System. This is a common modification our customers do, both from a performance, aesthetic and acoustic perspective.

A quick look at the stock exhaust, it is 65mm (~2.5") to 55mm (~2.15") and has 2 small boxes right at the back, but is still pretty quiet as the DPF is also a large silencer. It also has twin 3" Rolled Slash Cut Tips as standard. The standard grade of stainless is very poor and we see a lot of cars with rusty exhausts.
You can see there is no soot in the tailpipes as the DPF is still in place and is doing its job well.

The components for the new exhaust are all 316 Stainless steel, as used in the Oil and Gas industry. Slightly overspec considering most companies will use 304.

Whilst it is a great material for making exhausts, we have to consider when making an exhaust the amount of expansion it will see, in most cases 10 - 15mm when warm. Our Ibiza Track Car can expand by up to 1" (25mm) during a 45 minute race.

All our downpipes and exhausts are TIG welded using the best quality materials by our master craftsmen, other companies are happy to MIG weld, some even use mild steel wire that will rust away in no time.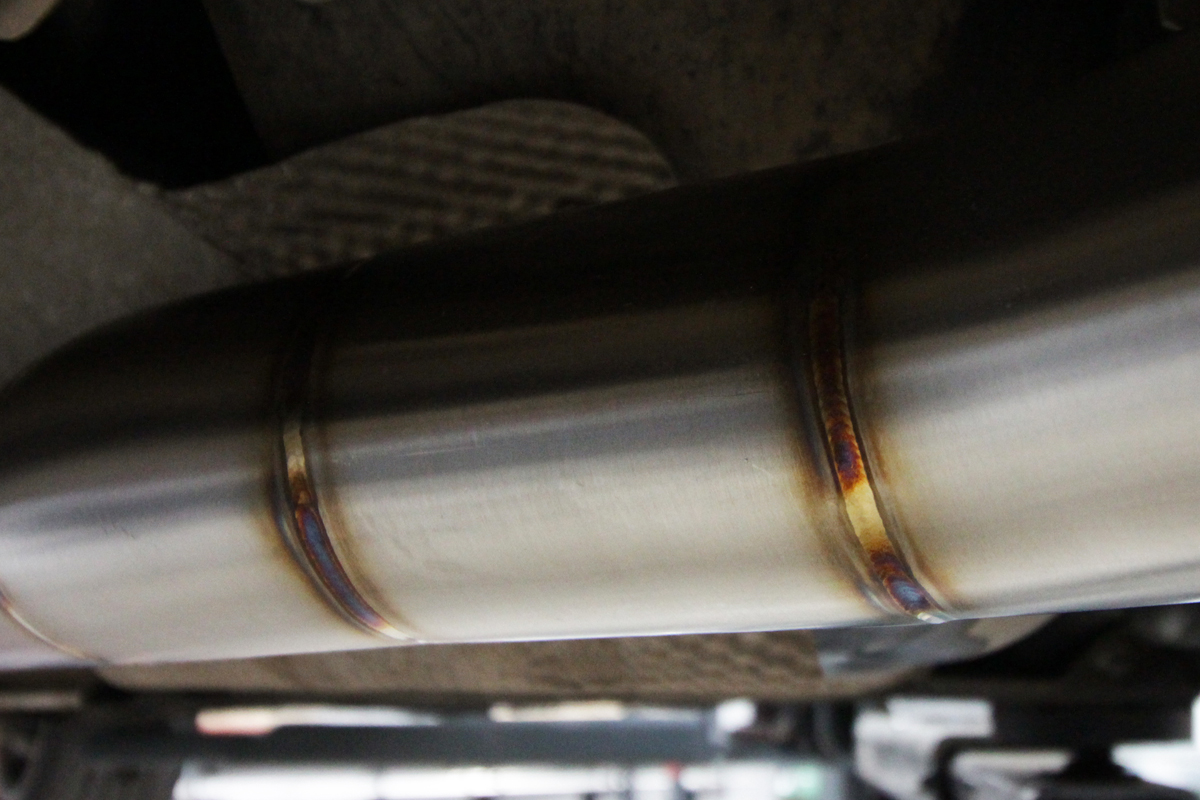 So with the DPF in place, there is a noticeable increase of noise, but its still not very loud.
This system is 3" and reduces down to 2.5" with 4" Slash Cut Inverted Tips. We have also fitted 1 large silencer before it splits and then 2 small ones behind the tailpipes.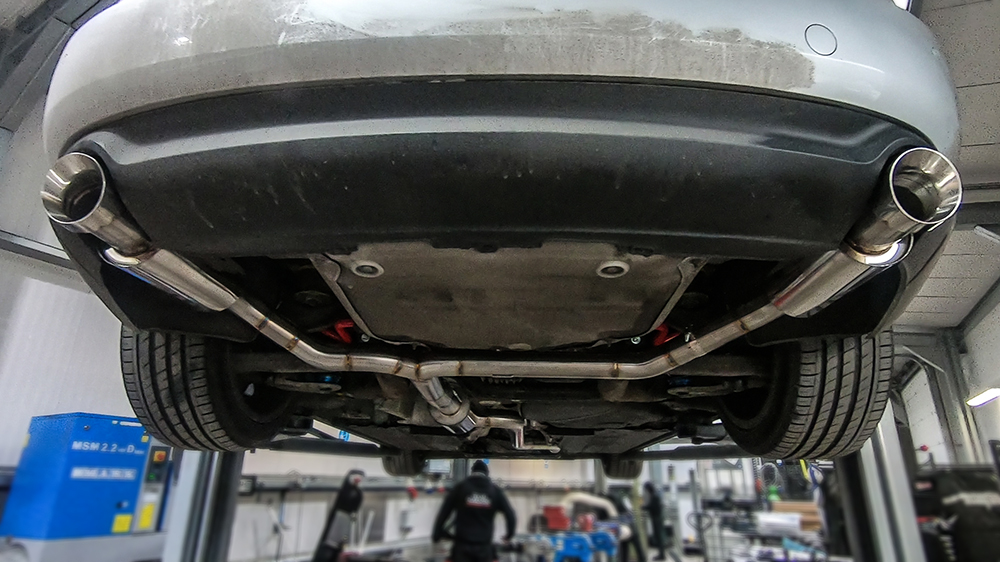 To get some more noise we need to remove the DPF.
The DPF Delete Downpipe for our A5 was the 'short' version, some come with a longer pipe but price and fitment is the same.
As you can see, there is loads of room for a Big Turbo with the DPF out of the way, maybe even 2 Turbos :-). An Holset HX35 / HX40 will fit easily with the standard Turbo still in place so we have many options of what we can do for this, Big single, compound, sequential, the world is our oyster...
All our custom exhausts can be priced using our online estimator:
Full vehicle spec list and links to the products we fit throughout the build - http://drksi.de/AudiA5
Don't forget to subscribe to our YouTube Channel: http://drksi.de/YTSubscribe
Watch our Part 5 Vlog here:
Recent Posts
The first round of the 2021 Season of the MSV Trackday Championship and MSV Trackday Trophy was at o …

The 3.0 Diesel N57 Engine found in most of the F Series (and some of the E Series) BMWs is highly tu …

We're still not sure why VW have never produced a sporty (GTI / GTD) version of the Caddy van, but f …