Round 5 of the MSV Trackday Championship was back at our favourite track, Donington. You can read about it here.
This time, Round 6 was the international round, at the newly announced F1 2020 Circuit Zandvoort. Right on the beach in North Holland, the circuit hosted the F1 from the 1950s all the way up to 1985, so there are parts of the track that are nowhere near the safety level of the modern GP Circuits! The most straightforward route for us was to drive from Darkside HQ to Hull, which takes around 1hr, then get the overnight Hull to Rotterdam Ferry. You get on the Ferry before 7pm, and it arrives around 8am local time in the Netherlands. How well rested you are depends whether you stay away from the bars on the ferry! From Europoort to Zandvoort is less than 1.5hrs, so we had plenty of time to kill on the Friday and headed to the Louwman Museum in The Hague on the way, to look at some cool cars, right from the very first vehicles built. Well worth a visit. We then had an early night ready for the 7am start on Saturday. Lucky for us, the circuit had put on two 30 minute practice sessions in the morning, and qualifying wasn't until 2pm, giving us a decent amount of time to make any setup changes required. The layout of Zandvoort is below, along with a map showing each sector: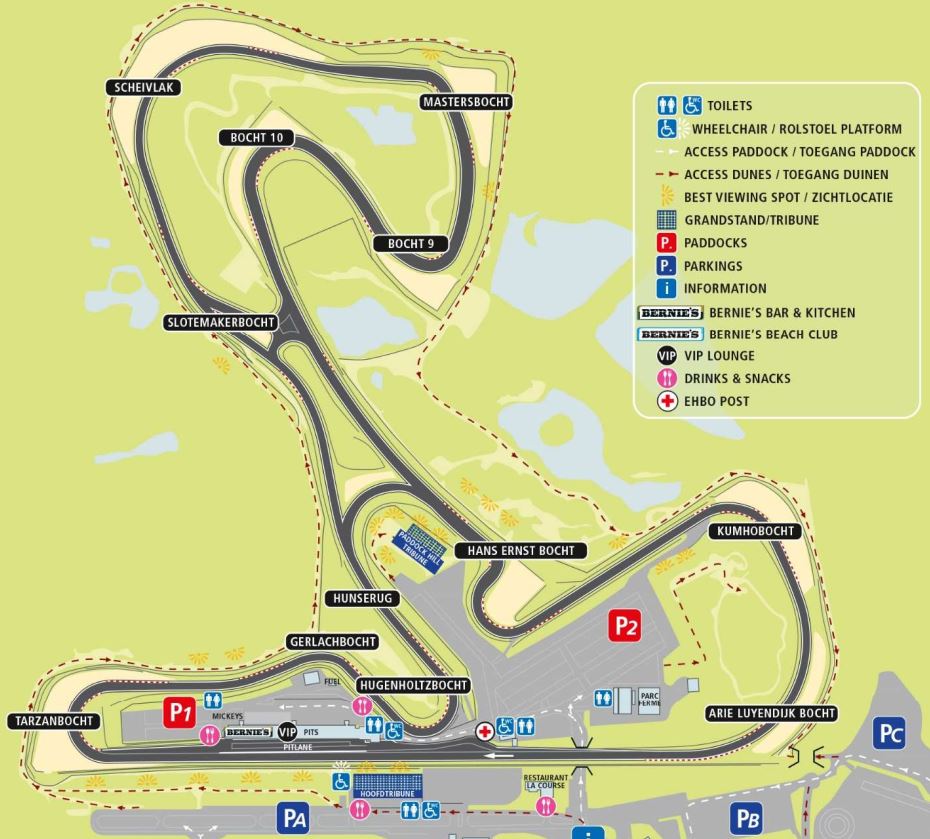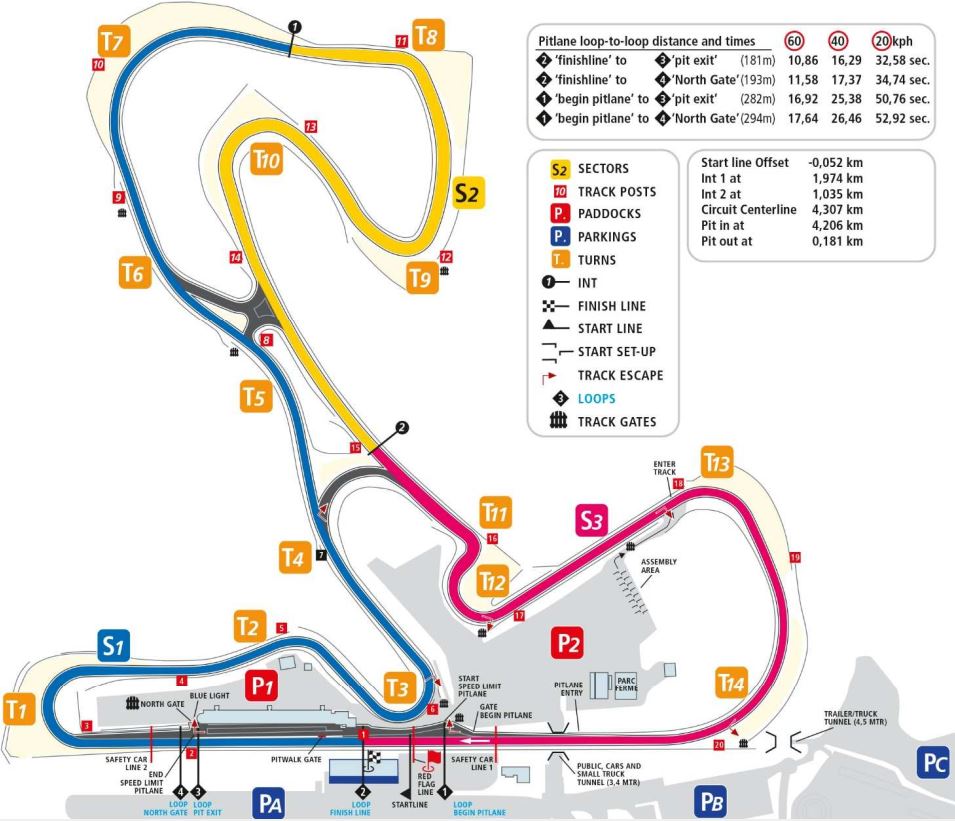 Having never driven at the circuit, and only watched a handful of videos, I needed some help! I contacted our friend Johan from Van Vught Tuning. He in turn put us in touch with his friend Martijn who raced the VVT Ibiza in the European Time Attack here a few years ago with great success. He came along for the day with his friend Ferry to give me some tips and support! Johan joined us a little later to help out as well. Here is one of Martijn's laps from 5 years ago:
Conditions for the first practice session were less than ideal, it had rained a fair bit the day before, and whilst the circuit was drying, it was still greasy with no real dry line. I decided to use this first 30 minutes for scrubbing in the Nankang AR-1s we had brought to use in the SuperCup IF it was dry (a big if!). The car felt great, the guys had done a really good job of setting the car up based on the videos we had watched, seeing that whilst there was the usual high number of fast right handers, typical of a clockwise circuit, there were also some critical left turns. The temperature spread across the tyres showed we were pretty much bang on, so no major changes were in order. I ended the session with a laptime of 2:12.82. Practice 2 was much drier and more indicative of what we expected qualifying and the race to be, so we fitted the regulation Toyo R888R tyres and did some qualifying simulation laps to see how we stacked up. Last years Class B Pole time was a 2:02.604, so we needed to be in that ballpark. On the Racelogic VBOX HD2 OLED display I could see that my best time was a 2:04.98, so not far off where we needed to be. I came in the pits for a check the pressures and temperatures, and we found the rear tyres had heated up a lot more than we expected, so the pressures were higher than ideal. A quick bleed down and I went back out to improve my time to a 2:04.47 and did a 2:04.58 the lap after. Not bad to say I had been on the track for the grand total of an hour! The ideal lap time for that session was a 2:03.70, so I still needed to hook a perfect lap, but that is what we are always aiming for!
Qualifying started at 2pm, I got out just behind two Clios and did a nice warm up lap, then pushed for the first flying lap. This was 2:04.51, only 0.04s off my best in practice. Next flying lap I was behind Ray Honeybone in one of the Clio Cup Cars. As they had qualified 2nd last year and won the race, I figured I would get a decent tow behind them. It did not happen and I ended up being held up a fair bit. In hindsight I should have dropped back for some clear air, but it did give me an idea of where they would be strong and weak during the race. On my next clear lap I lost a little more time in sector 3 so decided to abort the lap and come into the pits for a quick check. The rear pressures had come up again, showing I was using the rear to steer a lot more, as I was gaining confidence in the track. Back out and I was in clear air, but trying different approaches in each corner meant my delta time was yoyo-ing all over the place. I finally stitched a lap together that was up on the delta, at one point 0.88s up, but I lost a little of this time out of Bocht 9 (Turn 9). This proved to be the fastest lap of the session, a 2:03.96. Ideal time was showing as a 2:03.48 so I still had a bit in reserve!
This was eventually enough for 4th in class (Callum Noble in the M3 shows as Class B, but was on the wrong tyres so entered as a guest and Steven Gales is in Class S). I was pretty happy to be in front of the Honeybones in the Clio, as they had won last year and were also pretty close to me in the Championship battle.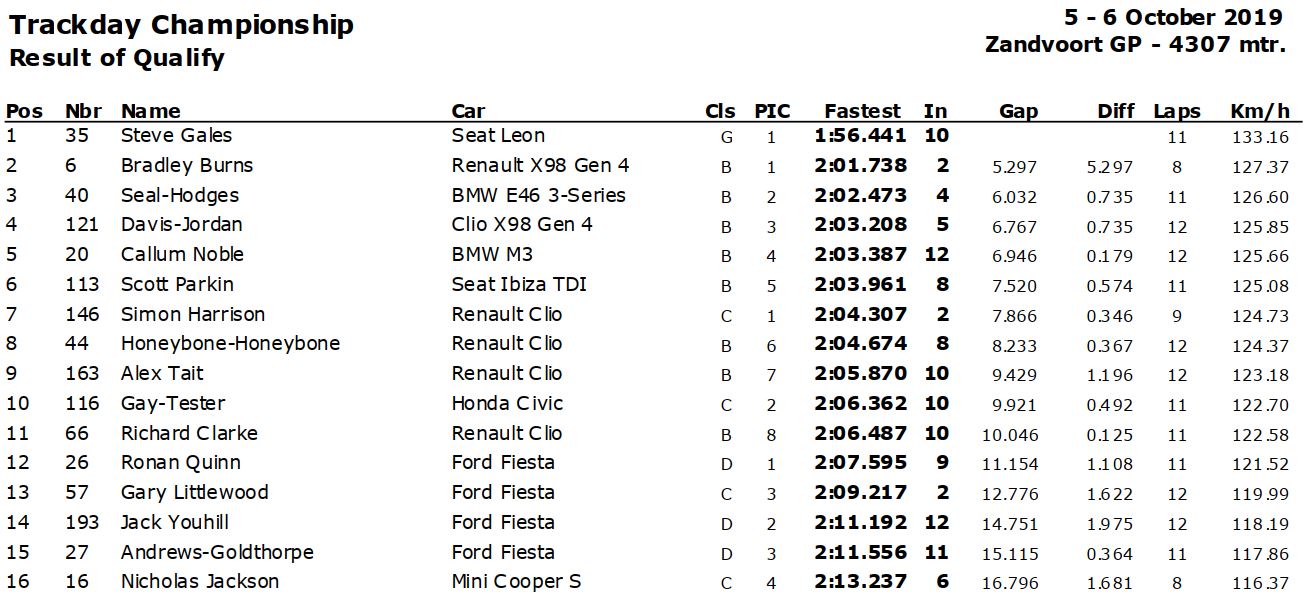 I wasn't happy at being behind the Davis / Jordan Clio, as Ben is closest to me in the Championship, and the gap to Seal / Hodges and Bradley Burns was massive. Luckily they were not close to me in the championship!

The car was slightly quicker than some in sector 1, but we were losing time in sectors 2 and 3. The nose heavy Ibiza does not like quick direction changes or long slow corners. Hopefully the Mk5 will improve on that massively.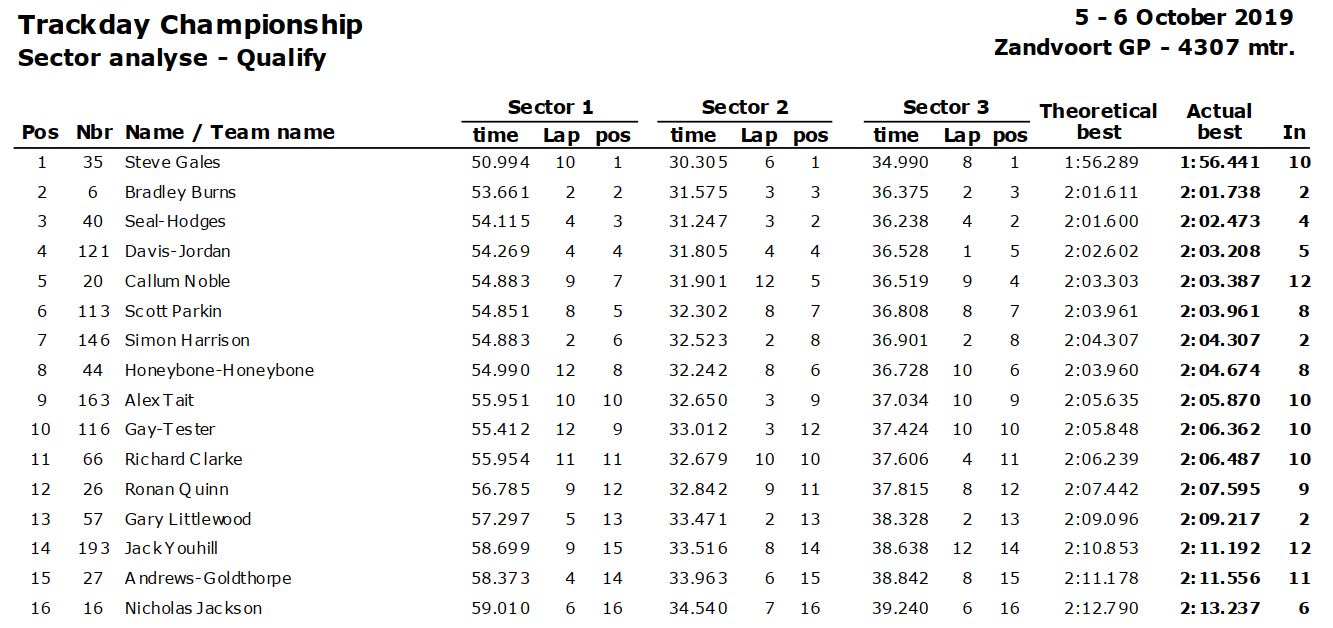 I was on row 3 of the grid, with the inside line for Tarzan and directly behind my closest rival, Ben Davis in the Clio. If I got a decent start and stuck with the leading pack, it would be all to play for!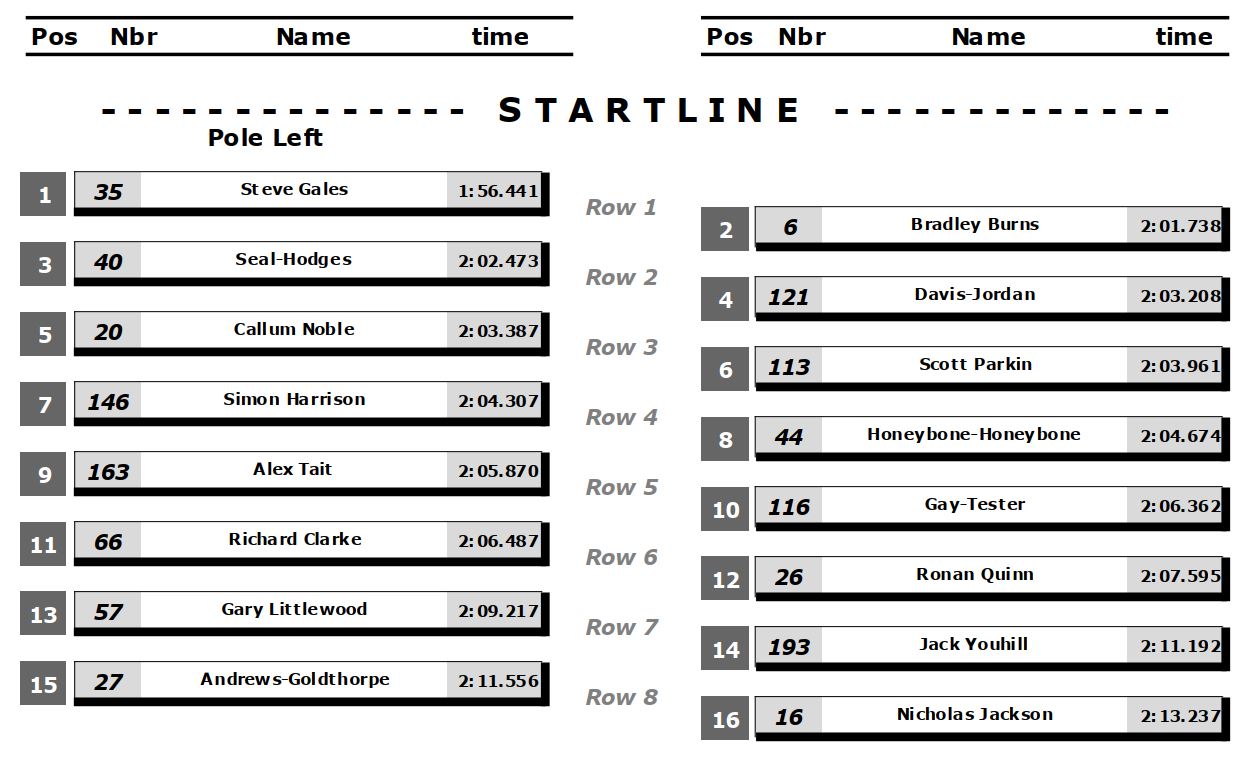 On to the Race -I got a great start in comparison to the FWD cars, but Callum in the E46 M3 was off like a scalded cat so carved his way through the guys in front. I went for the middle of the road, but the E46 Saloon of Seal / Hodges must have missed a gear as he moved across to block, meaning I had to swerve to the left and lost a bit of momentum. The next few corners were tentative as we all pushed hard on cold tyres. I had made up a place, but lost this at turn 9 when I left the door wide open for the grey E46. I didn't want to battle too hard and drop back from the leading pack. My race at this point was still with Ben Davis in the R-tech Welding Clio as we had pulled a decent gap on the rest of the guys behind. We had a great 3 way battle with Davis leading, until the BMW did the same move at turn 9 on Ben and jumped ahead. Ben seemed to be struggling with the car in the slower corners, probably as a result of the damage sustained in Qualifying. A few laps later I went for a move down the inside at Turn 10, but Ben covered me off. This wasn't going to be easy! The next few laps we were bumper to bumper, and there were a few close shaves under braking when the back end of the Ibiza seemed to disconnect from the front! On lap 9, I was pretty close to Ben braking into turn 9 and he caught me out braking way early. I jumped to the inside, locked up and got way out of shape. Luckily he saw me coming and did not turn in until I had gone well past. I took this as my time to get into the pits and have a rest! The entry to the pits is extremely tight so you can't attack it as much as you would like.
We are required to do a minimum 2 minute pit stop from Pit Entry to Pit Exit. There was no analysis for this weekend, but looking at the footage it shows around 2:03, still room for improvement! As the lap is also around 2 minutes, I knew I would be coming out of the pits around the same track position as I left. As it happened, I ended up exactly where I had left off, right behind Davis in the Clio! The the tyres a little cooler and pressures bled down a little more, I had to be careful not to fall off the track for the first few corners. The next lap Callum in the M3 and Ben in the Clio jumped into the pits, but I noticed that Callum had slammed hard on the brakes before the pit entry, which would have cost them both a fair bit of time. I was not in clear air, which looking back at the data, did not work very well for me. I must perform better when chasing, as I went from doing consistent 2:03s to consistent 2:05s. I was losing almost 1s in the first corner as I was braking much earlier. I did gain a fair bit of time through Hugenholtz Bocht (turn 3) and turn 10 as that was where Davis was weakest and holding me up at times. Next time past the pits I expected to see the M3 and Clio either right in front of me, or right behind, but they were nowhere. I had either jumped them by a fair margin, or was miles behind. At this point I did not know so just had to keep it consistent and see how it turned out over the next few laps. The back end of the car was very loose again, with a few sideways moments into turn 9 and Hans Ernst Bocht (also known as the Audi Esses). The next few laps were pretty uneventful, with only a Class D Fiesta to pass into the Audi Esses, losing me a little time. Eventually Callum Noble in the M3 was in my mirrors. Knowing he was in the Guest Class and on different tyres, I decided not to defend as it would only push us further back towards the Clios and my championship rivals. The BMW showed its strength in the Esses where is changed direction perfectly. After this, it was pretty straightforward. I took it easy, not pushing too hard but maintaining around the 2:05s which was enough to keep everyone else behind me. So that was it, 5th on the road but P3 in class, another solid result and as good as I could have wished for from the weekend.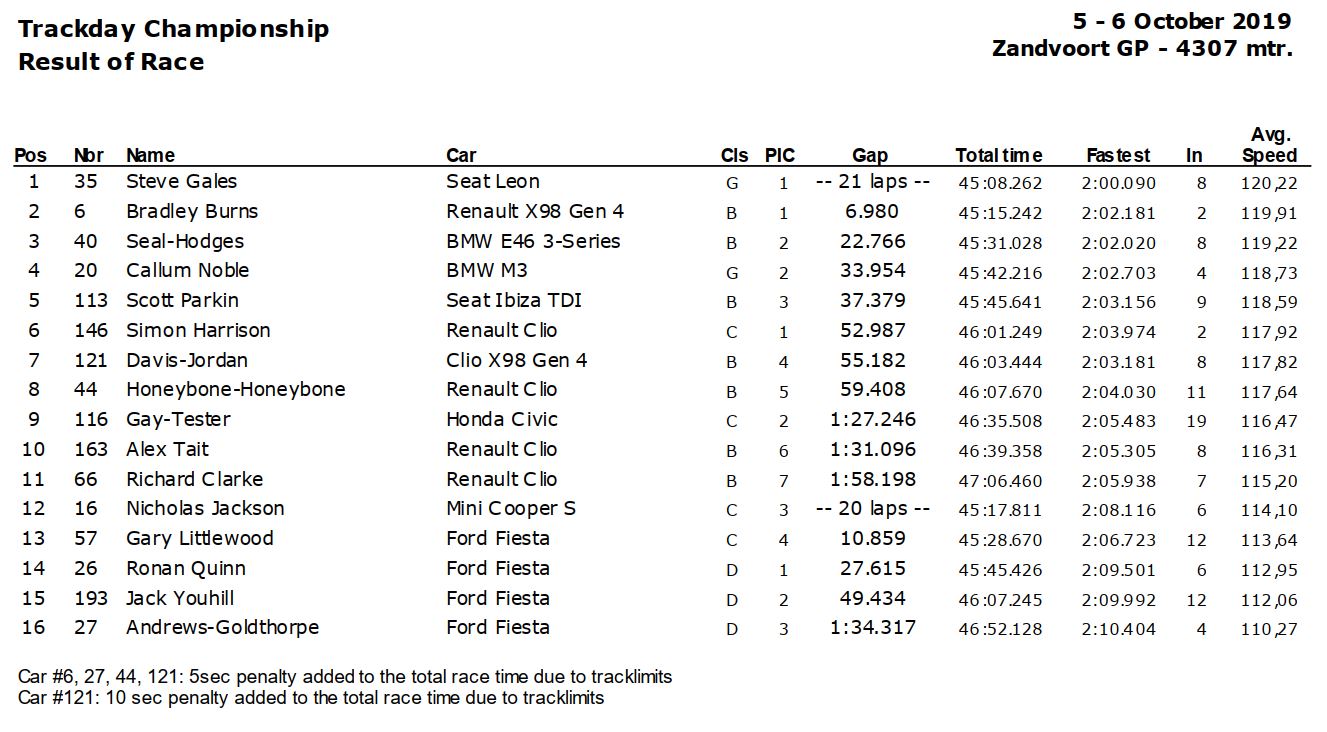 I did all my fastest laps and sectors in the first stint, but looking on the VBOX, I did some better times through individual corners in the 2nd stint, where I had clear air. I definately need to work on pushing harder when I am on my own.

Analysing the sector data, I was 5th fastest in each one, so we finished in the right position for the pace of the car. The theoretical best was a 2:02.5 from the circuit timing, and the VBOX shows a 2:02.13, so over 1s quicker than I actually managed to stitch together. So I also need to work on consistency.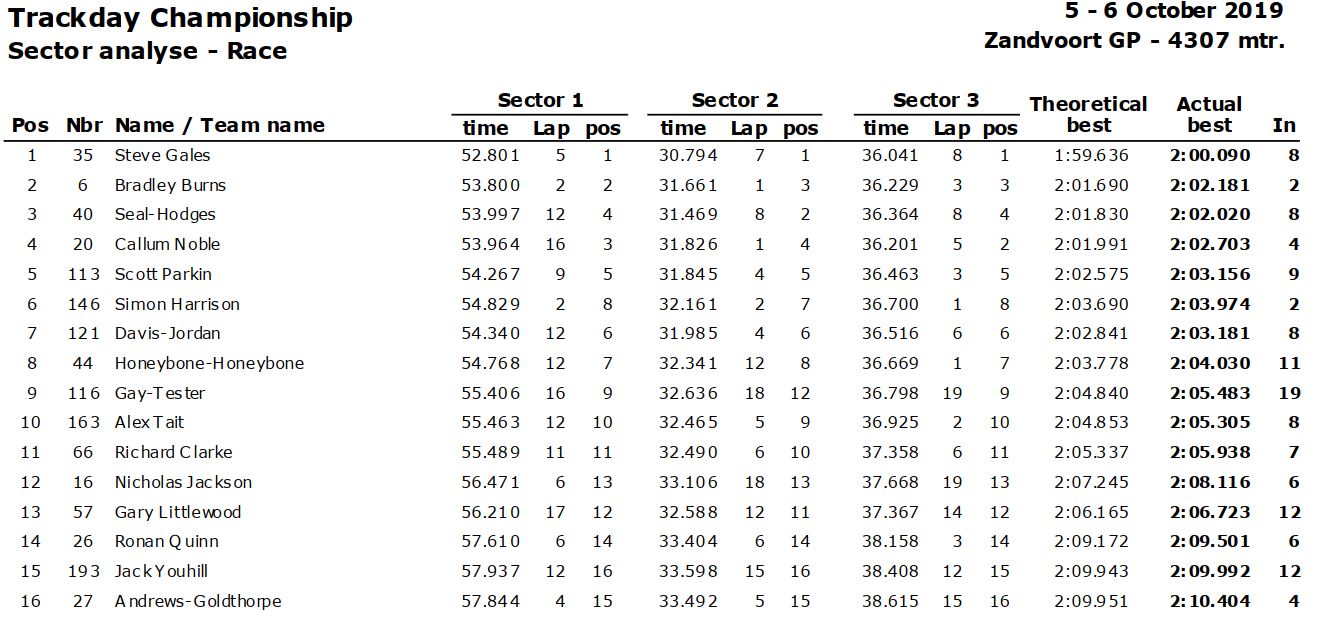 I scored 28 points for coming 3rd overall with 4 other Class Bs behind (24 points + 1 point will be awarded for each competitor beaten in class up to an additional 5 points, as per the regs). The two Class G cars are not counted towards points.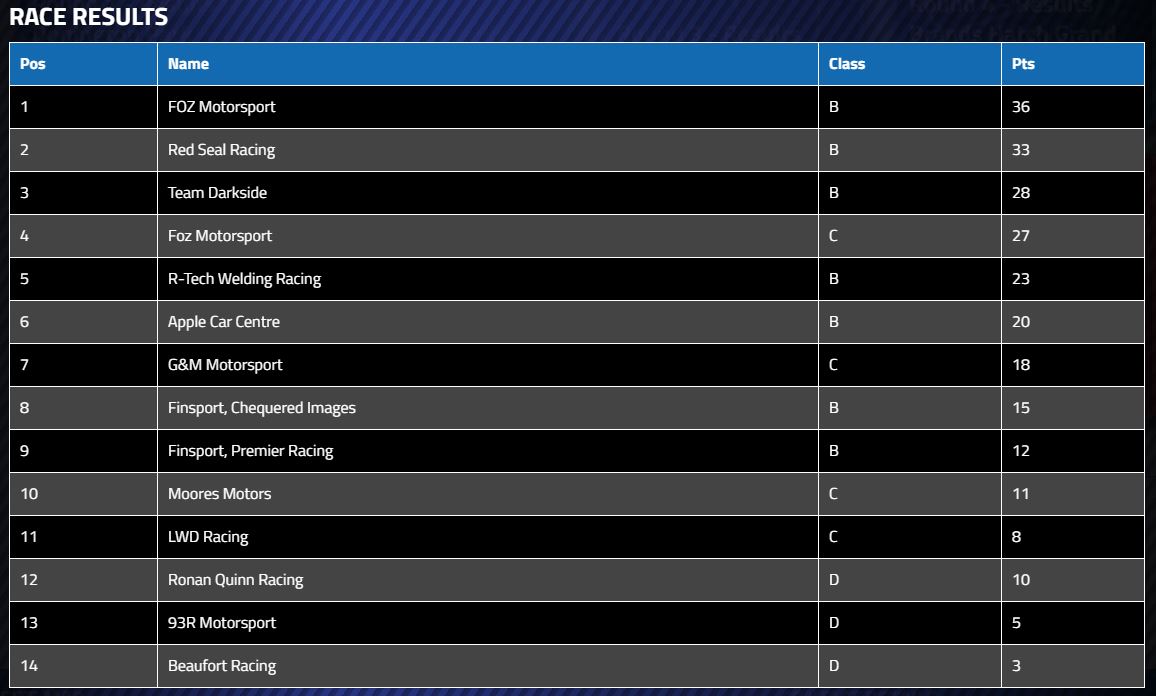 The full race is shown below. No commentary from TSL this round, it was all in Dutch!
MSVR post photos from the weekend on their Gallery Page, a selection of which are below. For some reason they decided not to do any podium celebration at the end of our round, so no photos of that!
The weekend went as good as it could have done for us really, with a podium and our championship rivals behind us. I am now on 142 points and still leading the championship, and extended my lead on Davis by another 5 Points. Simon Harrison in the Class C Clio has also jumped to 2nd position with a good result here, finishing in front of a few more Class B cars. There are 37 points available at Brands Hatch and I have a 9 point lead over Ben Davis including the dropped scores. Better than I expected to have at the end of this weekend, but still not an easy ride for sure!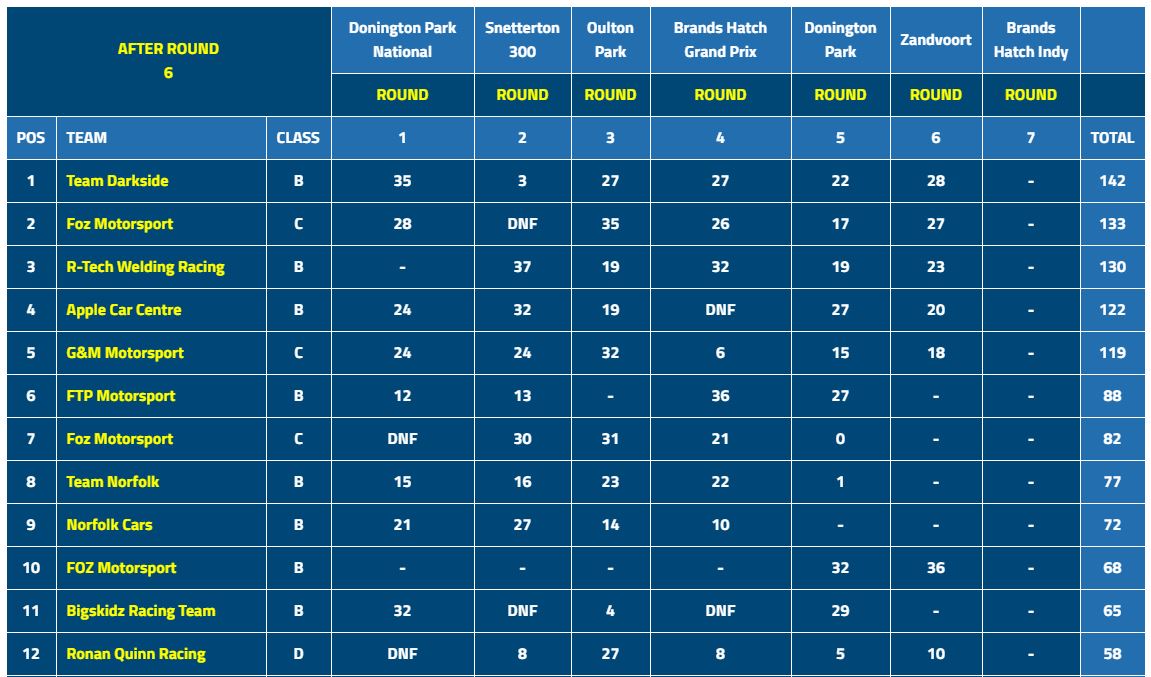 The final round will be at Brands Hatch on the Indy Circuit on Saturday 16th November. Between now and then the Ibiza is part of our Birkett Relay Team on the 26th October, so it does not get much of a rest!
Recent Posts
The first round of the 2021 Season of the MSV Trackday Championship and MSV Trackday Trophy was at o …

The 3.0 Diesel N57 Engine found in most of the F Series (and some of the E Series) BMWs is highly tu …

We're still not sure why VW have never produced a sporty (GTI / GTD) version of the Caddy van, but f …